Prospect Cellars Musings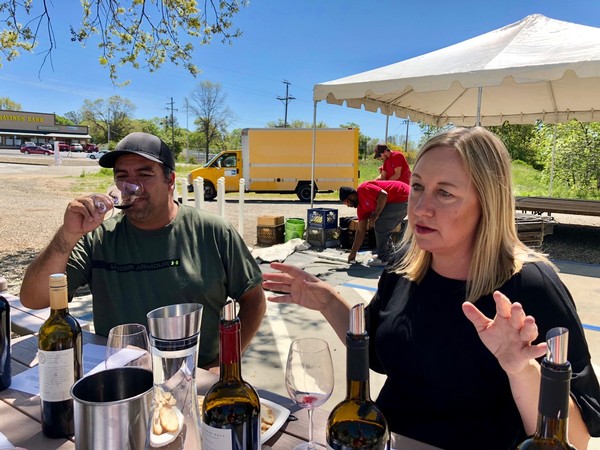 Humble Beginnings:
The Story of Prospect Cellars
Six years ago, my husband Ronn came home with four tons of Zinfandel in tow.
Not your typical husband-to-wife gift, but one that changed the direction of our lives dramatically.
While the Lubenko family (Ronn's side) has been in the wine industry since many of the original vineyards were planted in the foothills in the mid-to-late 1800s, I (pictured above with our winemaker Mo) grew up on a cattle ranch; granted, that cattle ranch is now the site of one of Amador County's newest wineries.
Still, I didn't begin my work with wine until 2002 when I became the Executive Director of the Amador Vintners Association. During my 10-year stint there, I watched as the association grew from nearly two dozen wineries to 40 participating wineries. But, actually makingwine was still out of my realm at the time.
Before leaping feet first into the wine world, I had a career in broadcast. After a stint in Palm Springs, something drew me back to my roots in Amador County, where I ended up working for a local radio and TV station for a while, as well as doing public relations for Sutter Health before joining the ranks of Amador Vintners. Let's just say promoting wine was a bit more fun than writing press releases about infusion centers.
Of course, it helped having a husband who grew up tending one of the historic Zin vineyards, but it was that initial gift of Zin that got the wheels turning. For so many years I had been telling people about the awesome wines of Amador. Finally, I thought, What better time to join them? It was that and my constant bitching about Plymouth's need for revitalization, i.e. downtown businesses, that convinced me it was high time to get in the game. Opening Prospect Cellars in the old post office building was essentially me putting my money where my mouth was.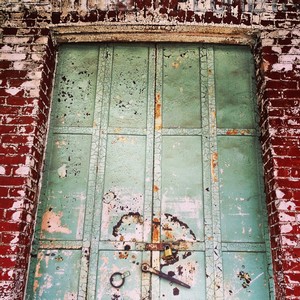 Not only did I have a boatload of grapes in my hot little hands, but I'm part of a family that does not shy away from getting involved, digging deeper. Did I mention my dad is the mayor of Plymouth? If you've been in the tasting room, you've surely run into him; he's fondly known as "Grandpa John." Dad has served either on the city council or the Amador County Board of Supervisors for as long as I can remember, as his father before him did. Needless to say, being all in when it comes to community is in my blood.
Of course, the Prospect Cellars story of winemaking would not be complete without an excellent winemaker. Enter Moises "Mo" Acevedo. Mo started out as the assistant to our original winemaker, but in 2013 our head winemaker at the time said, "Jamie, let's just make Mo the winemaker; he does all the work anyway." That was that. He may not be some super slick, UC Davis grad, which is typical in the industry, but he is a winemaker who earned his way up the ladder by working hard. He's a great person, and I'm a fan of promoting and holding up good people.
And, that's where we are today. Mo makes the wine and is supported by our team of talented and knowledgeable women in the tasting room and deli, like Macy and Toni. We look forward to seeing you in our little town and sharing more of our story and history with you, as well as our delicious wines, of course!
*Stay tuned for a winemaker profile coming soon: Getting to know Mo.